Welcome to the Kearny Mesa Moose Lodge Website
CONTACT US AT - 
3636 Ruffin Rd. San Diego, CA 92123
858-278-1938 (Social Quarters phone #)  
This email address is being protected from spambots. You need JavaScript enabled to view it.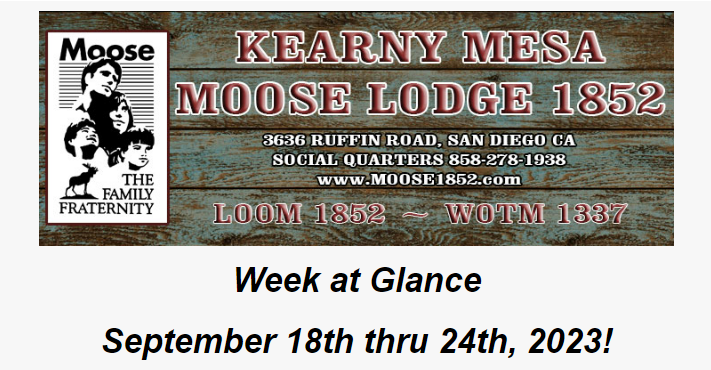 Monday thru Thursday - No Pool League this week, starting again September 25th 
Tuesday - Dancing with Jody Kravitz. Starts at 6:30PM with an instructional lesson followed by open dancing around 7:30PM.
Thursday - Officers meeting at 6pm. General meeting at 7:30pm. All Kearny Mesa members in good standing are encouraged to attend. Have your voice & opinion heard regarding the everyday operations of the Social Quarters and the long-term success of our Fraternity.
Saturday - Come out and support James and Susan Boswell as they prepare a fantastic Italian Dinner!

UPCOMING DATES TO KEEP IN MIND!

September 30th - CASINO NIGHT!!! Proceeds of Casino Night will go towards December's Property Tax payment.

October 7th - Pool Tournament/Oktoberfest Dinner


October 14th - WOTM Country Christmas in October
October 21st - Kids Trunk OR Treat

Our NASCAR hero, Ross Chastain, is currently in 9th place in the NASCAR Cup Series Standings!     
                 Here's the 2023 schedule of races that he will be racing in the Moose Car:
2023 Moose Fraternity Primary Sponsorship Schedule
October 29: Martinsville Speedway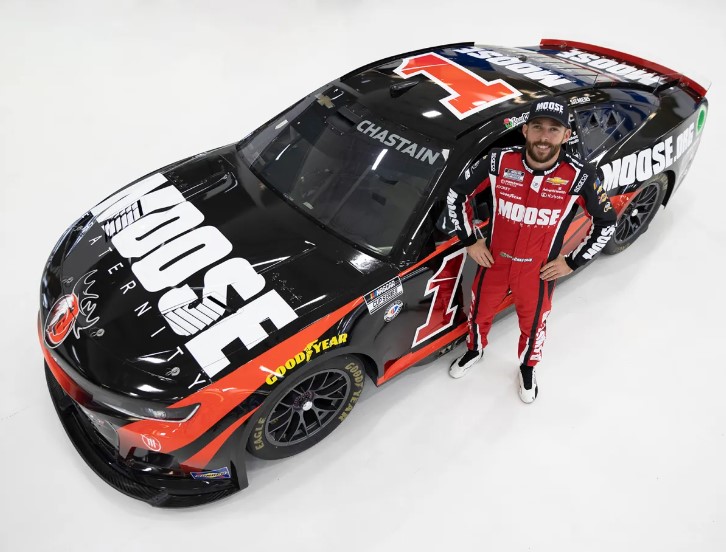 Moose Membership Mobile App is Now Live! | Moose International (mooseintl.org)

Check our full calendar by clicking HERE.