Welcome to the Kearny Mesa Moose Lodge Website
CONTACT US AT - 
3636 Ruffin Rd. San Diego, CA 92123
858-278-1938 (Social Quarters phone #)  
This email address is being protected from spambots. You need JavaScript enabled to view it.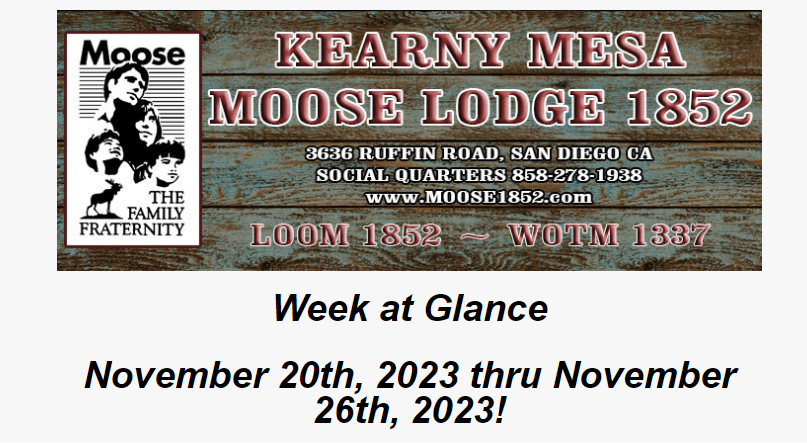 Monday thru Thursday - Pool League this week ---- No Pool this week!
Tuesday - Dancing with Jody Kravitz. Starts at 6:30PM with an instructional lesson followed by open dancing around 7:30PM.
Thursday -  Happy Thanksgiving! *Lodge is closed*
Saturday -  

SDSU Aztec's Game & 

Moose Legion Opera Night
A Message from our Vice President -

Hello LOOM Members,

Happy Monday! I hope you all had a great weekend, for those of who served our country in the US military a very Happy Veterans Day to you all.

I am sending you all an update in regards to LOOM's affiliation with the local universities in San Diego county. San Diego State University has been gracious to invite us to join them for the final home football game Saturday, November 25th, 2023 at Snapdragon Stadium against Fresno State University. We also have access to the SDSU basketball games too starting in December, I'll have more information in regards to those games soon.

This is a great opportunity for LOOM to continue to spread the word about who we are as a group. So if you are an Aztec alumni or supporter and want to attend the game please respond back to this email no later than 7am on Friday November 17th, 2023. And include how many people you would like bring with you. The more of us who attend the better discount we will get.

(CHILD ID/YOUTH AWARENESS) If you are member of the Child Easy-ID/Youth Awareness committees, I'm waiting for the stadium representative to give us the go ahead to set a table for the game. So if you are member of this committee and and can come to this game that would be a huge help.

Thank you all for your attention, and it's my sincere hope that we can get at least 20 of our members to the upcoming football game wearing their Aztec and Moose gear proud.

Have a great week.

Best,
Gerren Hall
Vice President/Heart of Community Chairman - Kearny Mesa 1852
UPCOMING DATES TO KEEP IN MIND
***VERY IMPORTANT*** --- It's that time of year again, we are in need of donations for our
Heart of the Community CHRISTMAS BASKETS!
See below for the items needed and bring them to the Lodge. Thank you!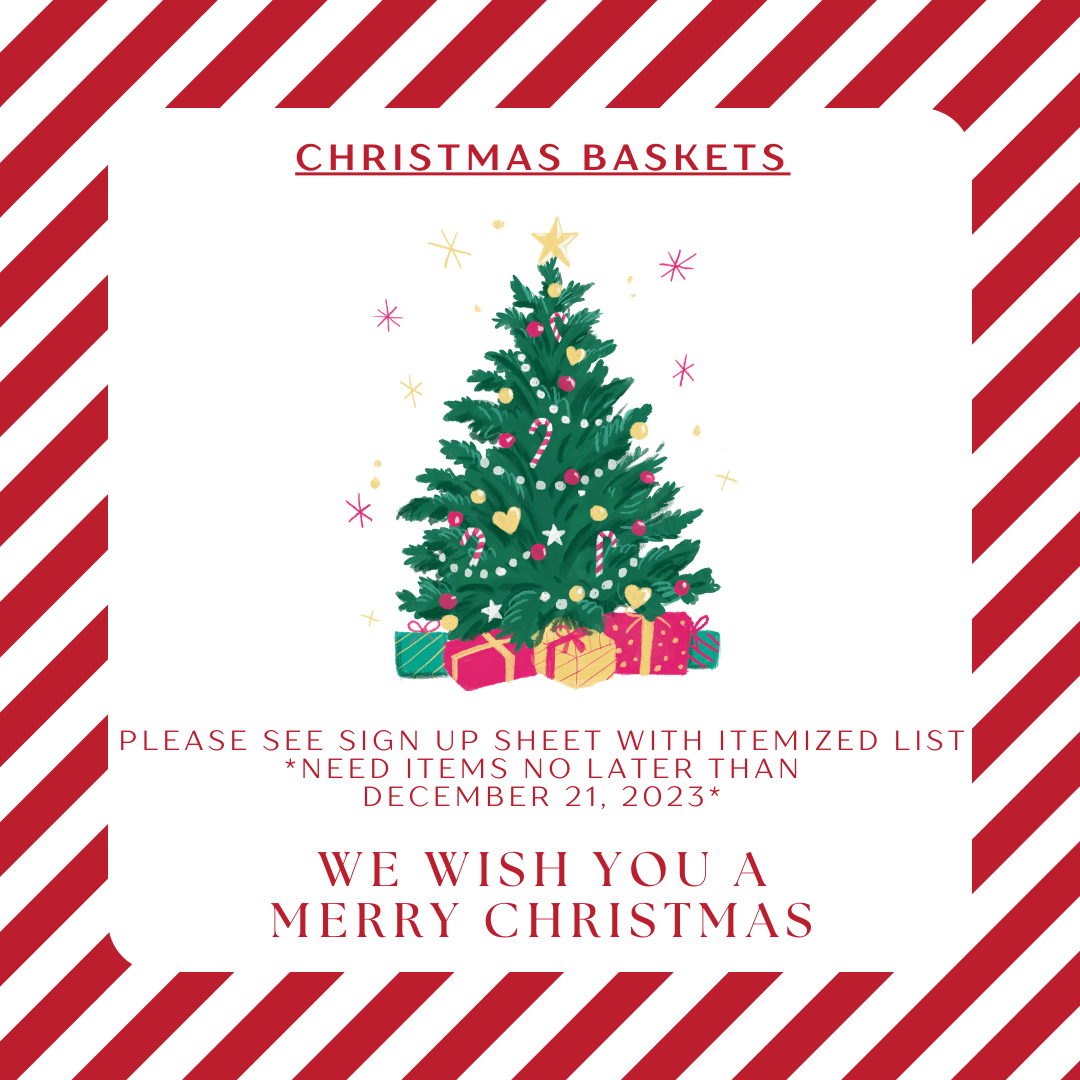 December 1st - Salsa Night (flyer to come)

December 2nd - Pool Tournament (TBD) & Tony's Chicken Stir Fry Dinner!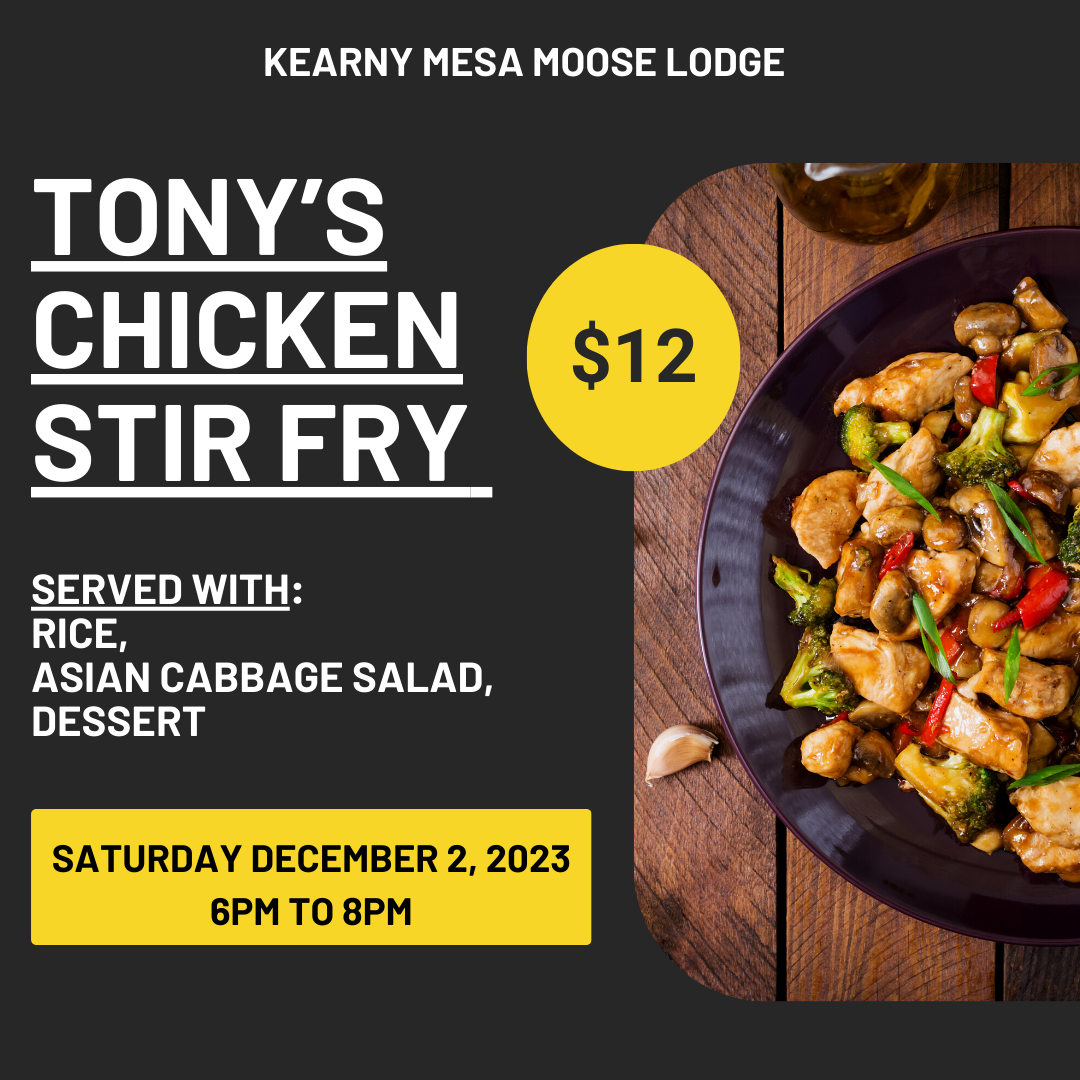 Moose Membership Mobile App is Now Live! | Moose International (mooseintl.org)

Check our full calendar by clicking HERE.