Upcoming Events for Members in Good Standing and their qualified guests
We are serving to-go orders on Saturday.   Please stop by to pick up a great dinner to-go on Saturdays.

Jan 2 - Kenny's Fish and Chips

Jan 9 - Tony's Ravioli Lasgna

Jan 16 - Carmen's Chicken and Broccoli Alfredo Casserole

Jan 23 - Mike and Steve's Meatloaf and Mashed Potatoes

Jan 30 - Kenny's Chicken and Dumplings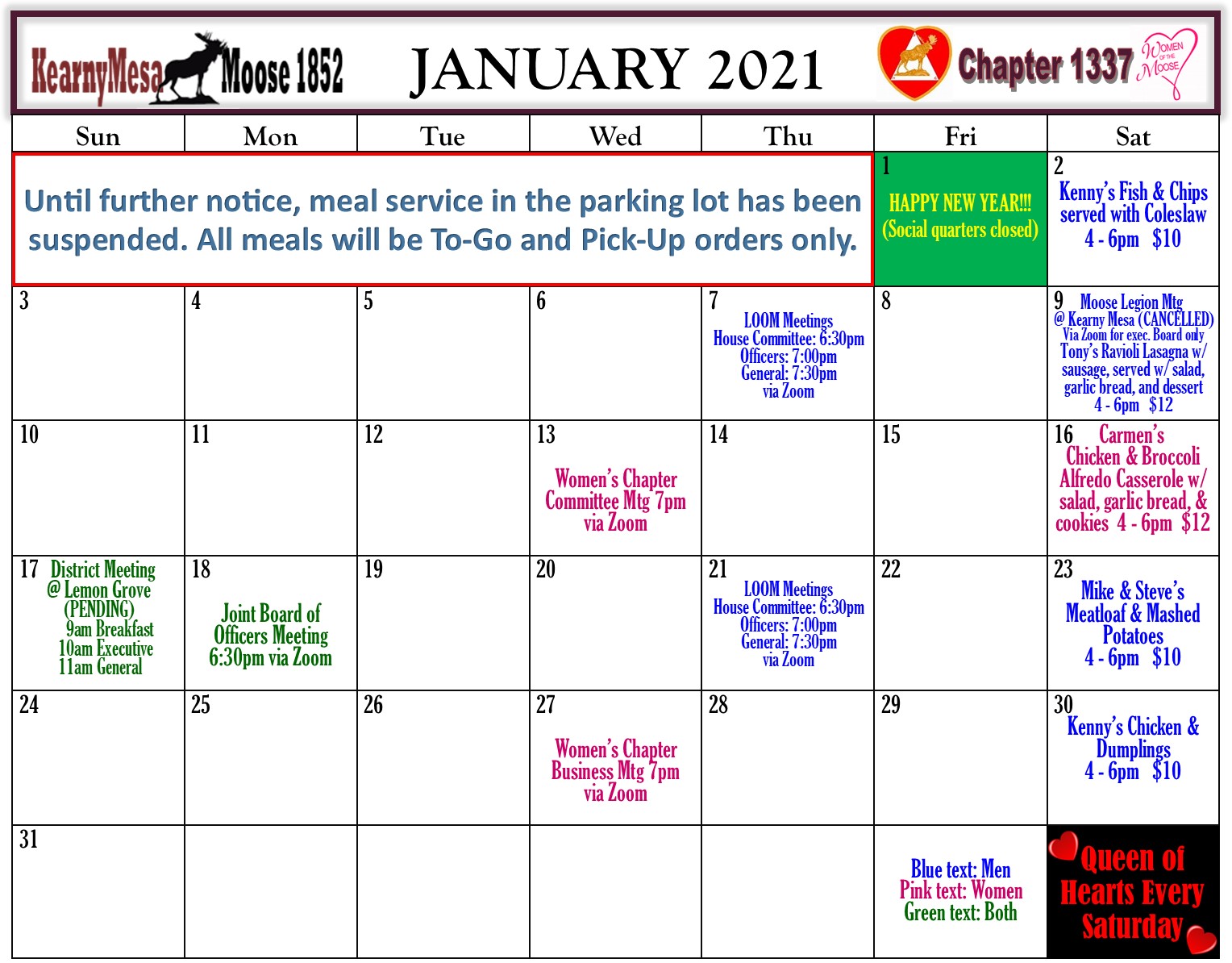 Click HERE to download the calendar as a PDF file.